Check Out the Turbo Capabilities in the K5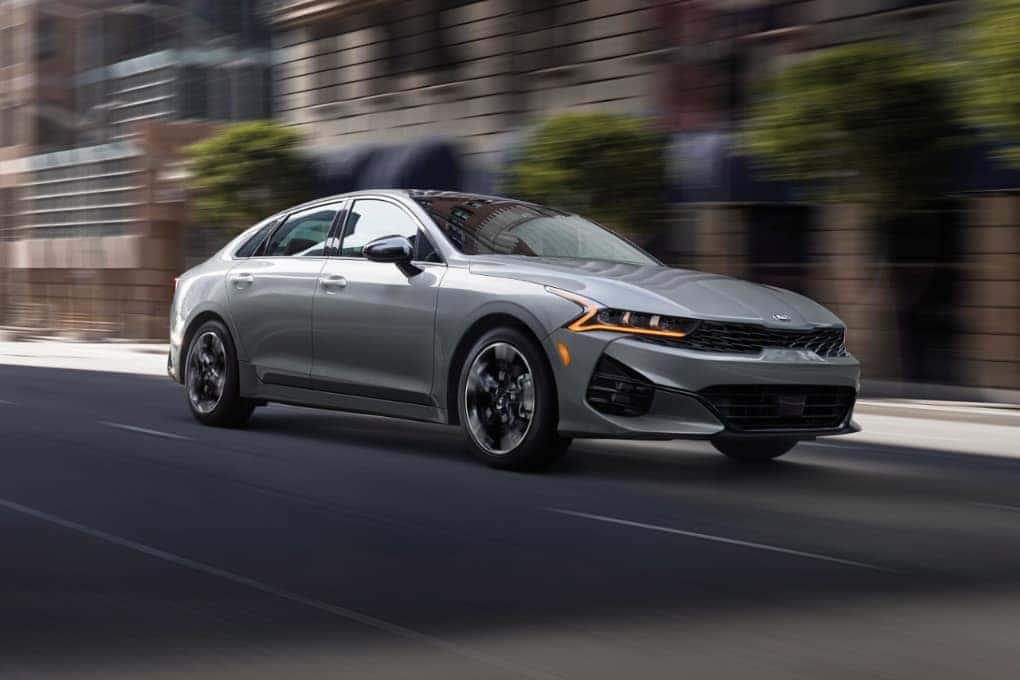 Kia revamped the Optima so much that changing the name was only fitting. Who is she, you may ask? The K5. Goodbye Optima and hello K5. The K5 is wider, lower, and longer than the Optima. I think it looks more like Stinger's younger sibling. Click here to check out the Stinger. The K5 ends up giving you more space throughout compared to the previous Optima. A bonus of the K5 compared to the previous optima is it will have all-wheel drive options available. Stay tuned for a full comparison of the K5 vs Optima. 
Check out the K5 flat spin 360! The turbocharged K5 completed the flat spin 360 degrees jump for the first time. Typically you think of insane sports cars doing crazy stunts and jumps but the Kia K5 is a force to be reckoned with when it has 290 horsepower and 311 lb-ft of torque. The 2.5L Turbo GDI has a "wet" dual-clutch transmission. This K5 was designed mostly for those car enthusiasts wanting to push it to the limit. I wouldn't advise trying this around town. This dynamic mid-size sedan is ready to hit the road or the track. Boring doesn't fly in the 2021 K5 2.5L turbo engine. Watch the K5 fly.