Service Center in Salisbury, MD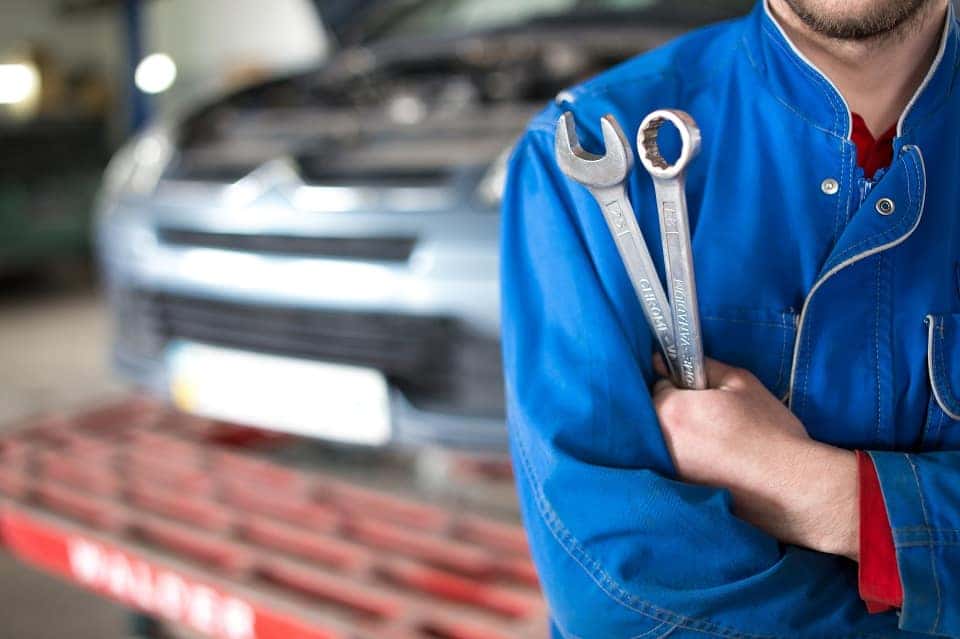 Full-Service Auto Maintenance in Maryland
Let's face it, no one likes taking their car to the shop. And some drivers put a lot of effort into avoiding it at all costs. But those costs can add up quickly if you choose to ignore what your vehicle is telling you. Something that might be a simple fix in the beginning could quickly turn into a complicated and costly repair job if you let it slide for too long. When this happens, you'll wish you could turn back the clock and get your vehicle the services it needs to do its job well – but by then it's too late.
So the simple solution is to stay on top of routine maintenance, to get repairs done as needed and parts replaced at the earliest signs that they're past their prime.
For Maryland drivers in and around Salisbury, the best place to go when you want to get your vehicle back to the top of its game is the service center at Safford Kia of Salisbury.
Our auto care facility is staffed by a team of highly experienced expert technicians who are well versed in all the ins and outs of your vehicle – regardless of make, model, age, or condition. That means that you can trust them to offer an accurate assessment and make recommendations you can count on. From there, they'll get the work done quickly and efficiently and have you back on the road and back to your busy life in no time.
Affordable Car Care in Salisbury, MD
One of the main reasons drivers avoid taking their vehicles in for service is the fear that it's going to cost too much. Granted, if you're a responsible driver who is committed to following your manufacturer's recommended maintenance schedule, the cost of service can add up.
At Safford Kia of Salisbury, we don't want money to stand in the way of your vehicle's health and your safety on the roads of Maryland and beyond. That's why we price our services low every day and make sure that we never pressure you to purchase parts or services you don't truly need.
But the best part of all is our valuable service coupons. These money savers can help you get the work your vehicle needs done without putting a dent in your budget. These special offers change regularly, so make sure you check them out when you schedule your service appointment to see how much you can expect to save at the time of service.
Schedule Service Today at Safford Kia of Salisbury
You'll be amazed at the quality of service offered for such reasonable prices at our Salisbury auto care facility. If you want fast, friendly, efficient service by factory-certified technicians, then go ahead and book an appointment with us today. Brake work, parts replacements, oil changes, engine repairs – whatever your car needs, our technicians are ready to do. The work itself is affordable, but the peace of mind is priceless. Let us get your vehicle back on track today.