Behind the Wheel of the 2021 Kia K5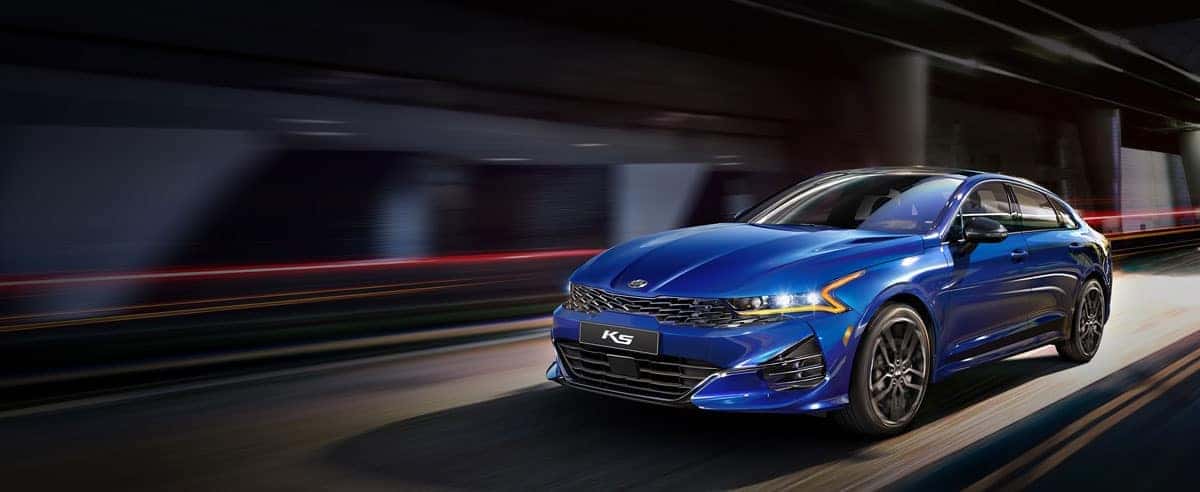 Fall in love with driving again. The 2021 Kia K5 is a midsize sports sedan perfect for a driving enthusiast. We all loath over European sports sedans, but they have been getting fairly pricey the last couple of years. Kia has tapped into the features we all crave in other sedans and created their own.
This Kia has nearly 300-horsepower in a mid-size family sedan. Its dual-clutch transmission allows the K5 to have one of the quickest shifts in its segment. With mighty horsepower and quick shifts, the K5 will hit 0-60mph in under 6 seconds, making the K5 better than a BMW 330i (1). The K5 competes against the Honda Accord, Hyundai Sonata, Subaru Legacy, and German brands like BMW and Audi. I think the K5 has the affordability of a Honda or Hyundai with performance aspects of a luxury sports sedan. You're getting the best of both worlds.
You're probably wondering what's under the hood, right? Let's open it up and see. The Kia K5 GT has a 2.5L Turbo i4 with 290 horsepower and 311 lb-ft of torque (2). Comparing to the Mazda 6 and Honda Accord, it has more power (3). The GT is front-wheel drive with 8-speed dual-clutch automatic transmission. Maybe we'll see Kia add a slip-differential and all-wheel-drive next year. The K5 weighs 3,552 pounds. Once you turn on launch control the K5 speeds from 0-60mph in 5.8 seconds. The K5 is one of the only family sedans with launch control to keep the car steady when you want to floor it.
K5 has significant traction control to glue those tires to the ground while accelerating. Shifting is so smooth with the dual-clutch transmission. While I was test driving the K5, I couldn't help but admire the sound it has while your foot is on the accelerator. It sounds like a low roar or rumble. If you floor it from a dead stop without traction control, those tires will spin before take-off. It left two black streaks on the ground. K5 could be a burnout machine which is hilarious for a family sports sedan.
Driving the K5 was a joy. Overall, the K5 makes driving fun. I would recommend the K5 to any of my friends or family. Plus the K5 is very affordable. It's a pleasure to drive daily and has great power and speed if you wanted to go have fun with it. As everyone is gravitating towards SUVs with performance capabilities, you'll stand out with this mid-size sedan. Kia did very well with the speed, handling, and overall ride of the 2021 K5.
1. 2021 BMW 330i 2.0-L TwinPower Turbo Inline 4, RWD
2. 2021 Kia K5 GT has 290-HP, All Turbo Line-Up
3. Mazda Mazda 6 has 187-227 HP. Honda Accord has 192 HP.