3 Reasons Why the 2022 Kia Carnival Rivals a Traditional SUV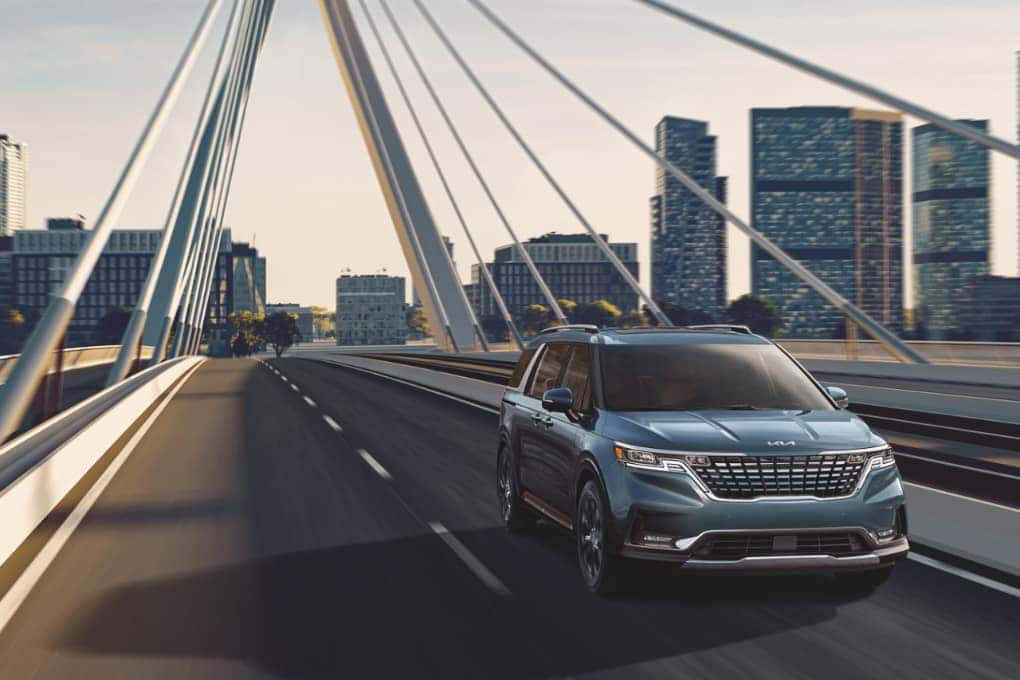 In the past, minivans have always gotten the reputation of being the soccer mom vehicle and a little boring so people were opting for larger SUVs. Let's dive into the benefits of the Kia Carnival in terms of family practicality and capabilities.
1. More Passenger Space
Most families opt for an SUV thinking it's going to have more space for everyone. However, they most likely don't know that minivans are more spacious than most SUVs. They have lower floors for more headroom, legroom, and cargo space. A deeper cargo space means that even when the van is fully packed with passengers, there's still plenty of room for bags, strollers, or suitcases in the trunk area. Minivans can be reconfigured to get the most out of it. You can even remove seats if need be, try doing that in an SUV.
2. Sliding Rear Doors
You pull into a shopping center and the kids are so excited to get out of the car that they throw the door open quicker than you can stop it and ding the car next to you. We've all been there before. Sliding doors are so helpful when it comes to loading passengers and car seats in and out. No more fighting with the door that doesn't fully open or close when parked on a fill because the Kia Carnival has power sliding doors that close with a simple touch of a button. Also, no snapping at the little ones when they slam the doors now.
3. Practicality
We all know the stigma around minivans. No matter how hard people try to hate on them, others will still think they aren't "cool" no matter how efficient and practical they are. The Kia Carnival has unmatched versatility. It seats 7 to 8 people very comfortably depending on which second-row seating option choose. The second-row captain's chairs recline for a nap on a long trip or after practice. Multiple cup holders are easy to reach. Kids and adults alike will enjoy dual-screen rear-seat entertainment with device monitoring. There's an abundance of standard and available safety features such as passenger view with night vision, LATCH system in the second and third-row seats, and a high-strength steel structure to bring you greater peace of mind and a confident ride. A key feature in a minivan such as the Kia Carnival is the third row's easy access. In traditional SUVs, the seat does not move up far enough to quickly access that back row. You usually find yourself shimmying back there. In the Kia Carnival, the seats slide all the way forward and flip up for a simple-easy transition.